Event: Industry Data Display, as of September 29, the average price of the silicone DMC market quotation in mainstream area is raised in 62366 yuan / ton and September 1 (silicone DMC reference average price 37500 yuan / ton) 24866 yuan / ton, monthly increase 66.31%, year-on last year, 50.37% year-on-year. The current price is set to have a high demand of silicone DMC nearly ten years.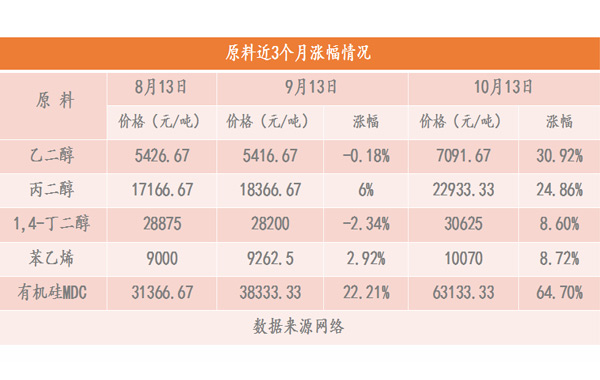 First of all, thank you very much for your partners for a long time to choose Dimonlon's products and services. You support us more innovative power!
At present, the impact of global inflation, carbon neutralization, the prices of primitive base materials continue to rise, leading to rising costs of downstream adhesives, transportation, environmental protection, operation and other costs. Since the beginning of 2021, Di Mun Long responded to the cost increase in order to alleviate the price of product prices, but it was still unable to avoid the cost of coagulation of various prices.
For good cooperation, common progress, Di Menglong product price must also propose price increases, from October 1, 2021, the full range of products, the increase of the increase in the actual situation, with the latest product quotation form Based, please consult a professional sales representative in advance, we will cherish your business order very much.
Di Meilong people adhering to the cooperation concept of sincere unity, wholehearted service, and join hands with you to accounted for difficulties, believe in business, we will be better tomorrow!